Which Burberry Coat For Men Suits You?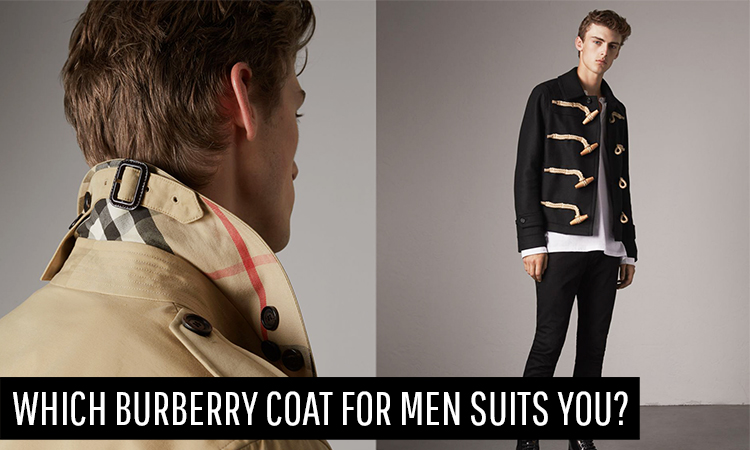 It's been said that it's in the outwear that Burberry traditionally makes it strongest stand. And it's something that we agree with, hundred percent. While it may still come as a shock that the president and chief creative officer, Christopher Bailey is to leave Burberry after 17 years at the helm, we've all seen the creative transformation the Burberry brand undergone since 2001. Among the gorgeous array of collections from season to season, a part of their menswear clothing line that still holds prominence is the Burberry coat for men. Burberry is rooted with a heritage aesthetic from its native, Britain. The different Burberry coats for men that they have presented in every collection perceptibly shows the brand's loyalty to their form and exquisite modernity.
The Burberry Trench Coat
It has also been said that a man needs to have at least one Burberry trench coat in his lifetime. This iconic Burberry coat for men has always been covetable with its timeless design and famous history. Thomas Burberry designed the original Burberry trench coat in 1921 for military men in WW1. The sleek, classic essence embedded on this Burberry trench coat for men speaks volume on why this is still very popular today.
The Burberry Duffle Coat
With Burberry's superior quality and innovative design comes a 100-year heritage aesthetic on their Burberry Duffle Coat. This Burberry coat for men features elaborated toggles that join across the front, and a clean cut that is emphasized in this wool-blend coat. A perfect choice during the fall/winter season if you wanted something simple yet discreetly stands out anyhow.
The Burberry Classic Coat
The name speaks for itself. This Burberry coat for men is a trend-defining design. The careful tailoring and simple Burberry touches makes this wearable from heading to the office during the day and onto the nearby bar for night drink with colleagues.