WHY PERSOL SUNGLASSES WILL SEE YOU RIGHT THIS WINTER
Shared from MR PORTER . Click here to read more
Three pairs of sunnies to protect your eyes – and complete your look – during the colder months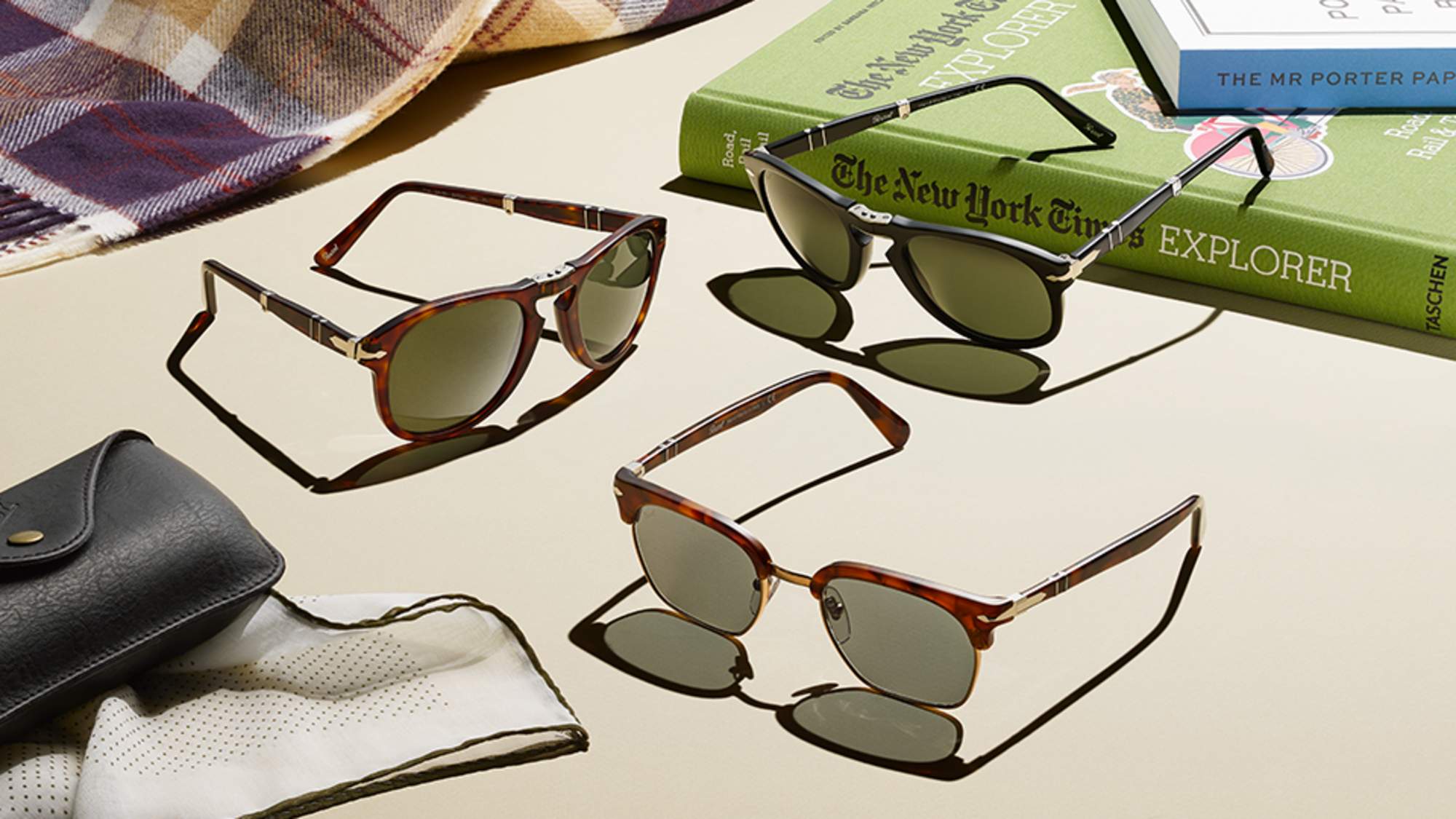 The sun has well and truly set on summer, which you'd think would make right now the wrong time to talk about sunglasses. But while it is now safe to stash your shorts, swimwear and slides until next spring, those harmful UV rays aren't going anywhere, no matter how low the sun sits in the sky. It is for this very reason, in fact, that the winter months are when your eyes can be more at risk from damage. While the sun might feel noticeable by its absence, it is more likely to be in your direct eyeline in that time it is around. It's certainly something you'll be painfully aware of if you find yourself driving headlong into a dazzling sunset or snow blind while skiing down a mountain.
Persol has been at the forefront of eyewear design ever since it was founded in Turin more than a century ago. Suppliers to military pilots and racing drivers, for whom clarity of vision was a matter of life and death, today Persol is best known for being the preferred sunglasses brand of style icons such as Mr Steve McQueen. Mr McQueen was of course both an aviation and motorsport enthusiast, but it is his eye for style the actor is best remembered for today – and here, a clarity of vision is no less important.
Below are three winter tales where you're sure to need a pair of Persols to hand.
It pays to be at the top of your style game, especially up a mountain. The glare of the sun reflected off snow is troublesome at the best of times, but acutely so when tackling a tricky mogul-littered black run. While built for pilots, this pair of Persol sunglasses with crystal green lenses will hold their own at higher terrestrial altitudes – and fold away when not in use. It's after the skis have been packed away for the day that they really come into their own, though. This pair is sure to catch the eye at the bar afterwards (making it far easier to order glühwein).
During the brief hours of daylight in winter, the sun is never far from the horizon. This can make driving especially problematic. But in truth, even beyond the confines of your car – and it's heating system – the low light can play havoc with your eyesight. The bitter lick of wind, too, can impede your vision. This pair of tortoiseshell acetate sunglasses will improve matters no end. Just hope that anyone you encounter is adequately equipped to see how they tie your look together.
Of course, the above advice still applies when stepping out into the cold world at the turn of the New Year. But come the day after the night before, there's a distinct possibility that you'll be nursing something of a hangover, too. Now, we're not suggesting you have anything to hide, but a strong pair of D-frame Persol sunglasses, with their clean lines and bold silhouette, will see you facing the forthcoming 12 months with resolve.
Shared from MR PORTER . Click here to read more