Home Alone with Jacquemus
The Designer Talks About Uniforms and Other Obsessions on a Tour of His New Studio in Paris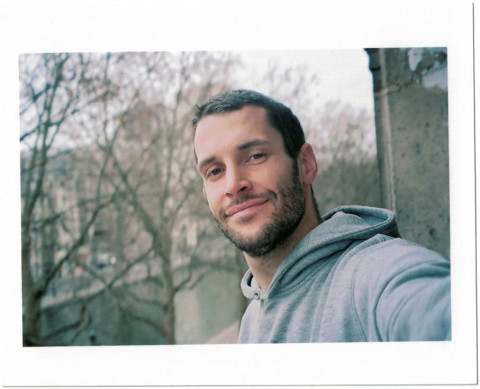 Simon Porte Jacquemus' new studio sits on the edge of Canal Saint Martin—a three-story building that smells of fresh white paint and freshly cut flowers. The view is good, but Jacquemus cares more for the intimacy that comes from sharing what's inside. Taking a series of self-portraits and still-lifes—softly focused, with his own feet and tulips in many of the frames—the designer opens the door just a crack. His new Spring/Summer 2017 collection, , recasts the folk uniforms of the South of France with modern whim, but here in the studio, inspiration is a quilt-work of source materials. Framed photographs sit on the floor tilted gently against the walls, a copy of is winkingly placed just-so, paintings and dirty socks mingle, yellow Tic Tacs lie close at hand. Jacquemus depicts his space not from the lofty heights of his growing success, but from floor-level. His deftness as a designer doesn't come from scale, it comes from conjuring the mythic in the banal, from forging tiny analogies that bridge past moments with our own.Jina Khayyer visted Jacquemus and interviewed the designer in his new, flower-laden creative space.
How it all startedMy first obsessionMy second obsession
I was born and raised in a small town between Marseille and Avignon, in Mallemort, and I grew up spending my days barefoot playing in the apple fields of my family. Mallemort is a tiny village with about one hundred inhabitants. My parents were farmers. My mother was specialized in carrots, my father in spinach. I was born on the 16th of January in 1990. The 90s, the decade of techno and technology. But I grew up so naïve. My weekly highlight was to sell fruits and vegetables on the road-side on weekends with my grandparents. I had learned the licence plates of cars by heart so I knew which cars were from Paris. I would wait for tourists from Paris to sell my lavender to them. I think it says a lot about me.I was obsessed with Paris. And I was obsessed with doing something in fashion. I didn't necessarily think I would do clothes though. I was and still am mainly interested in cinema. I want to tell stories. Stories about women. Women like Charlotte Gainsbourg. I love women. It's a cliché, but I am really obsessed with women. Another reason why I was obsessed with Paris is that when I was a boy, someone told me: "If you become famous in Paris you're going to be famous all around the world." That was my dream. So when I was 18 and graduated from school I moved to Paris to fulfill my dreams. It was not easy. I was the first boy in my family to leave the family and the village. But I did it.I was obsessed with uniforms from a very young age. Although my parents weren't in church I insisted on having a communion. I wanted to become a priest. Not because I believed so much in God, but because I was obsessed with the uniform of the priests. I even went so far as to force my family to take me to church every Sunday. After I wanted to be a priest, I wanted to be in the military and after that I wanted to be a lawyer. All because of the uniforms. I love wearing uniforms.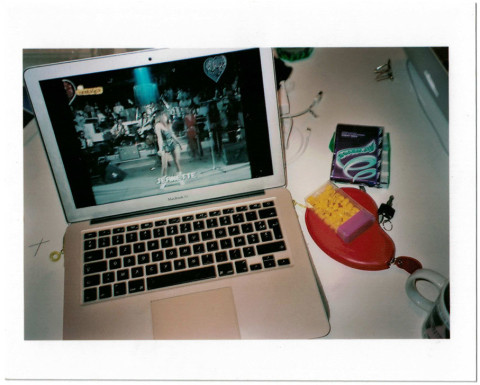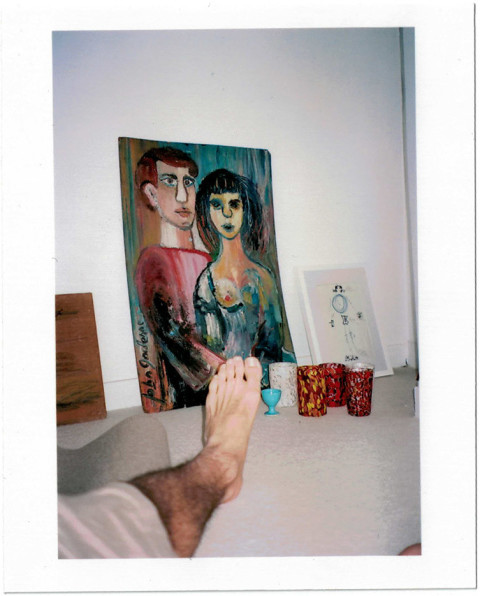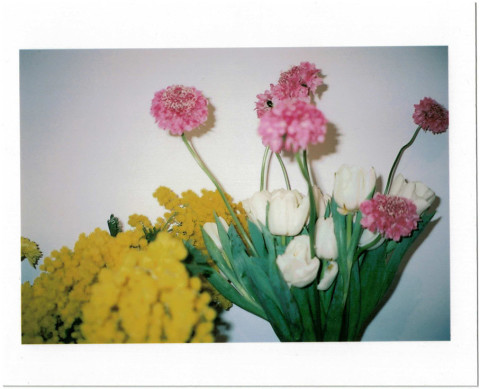 The misconceptionMy first disappointmentThe coincidence
Everyone thinks that because you're from a farmer family you don't get fashion or beauty. Farmers are the most poetic people, obsessed with beauty. My father had a band and would dress up in the evenings, for his performances, wearing these amazing big boots and singing rock. My mother was into decoration, she was obsessed with doing everything by hand, from the curtains to the furniture, everything in our house was made by her.I was so shocked when I moved to Paris. My mother was about to sell her car to pay for my school. It was so expensive to come to Paris. The flat was so expensive! I had to cry to my grandparents to force and convince everyone. So I arrived in Paris, at this school, and no one was passionate. In my classroom, on the first day, I remember I went to see my teacher and I was like, what are we doing here? They are not passionate. She said, "Simon calm down, you're too pretentious," and I was like: "No, I am not pretentious. But this has been my dream since I was nine. Even the postman in Mallemort knows that I'm going to do this in my life." I was so disappointed. I thought I'd arrive in Paris and people would be colorful, poetic, inspired, jumping and dancing in the streets, happy to be in Paris. Happy to create something. I was astonished to see all these saturated people. One month after arriving in Paris I lost my mother, for no reason. Her death changed my path radically: I knew life could stop now. I knew you don't get a second chance. I didn't want to waste time, so I decided to do Jacquemus. I launched my own brand. I was 19. I left that fashion-school two months later. I wasn't learning anything there anyway.I really made a virtue out of necessity. When I came to Paris I didn't know about Maison Margiela or Jil Sander and I didn't learn about them in my two months of school either. I was just drawn to this minimal aesthetic. My references growing up were much more dramatic and cinematographic; the only magazine I would buy was Vogue Italia. I loved the work of Steven Meisel. When I started my brand, minimalism was more a necessity than a plotted concept. I didn't have much money. But I knew I had to make the best that was possible with what I had. I went to the marché Saint Pierre to get fabrics. After I had found what I wanted, I passed in front of a lady's store who had a shop for making curtains. I went inside and said, "Hello, how much is it going to cost me if I do a skirt here?" She was like, "What?" And I was like, "Yeah, if I bring fabrics and tell you what I want, how much is it?" And she was like, "Hmm, I can do a skirt for 100 Euros." I was so naïve. It's wonderful to be naïve. I asked her to make me a high-waist skirt with no buttons but a zip on the side. I also said no pockets because pockets and buttons are very expensive. So minimalism was not a reference, it was because I had no money.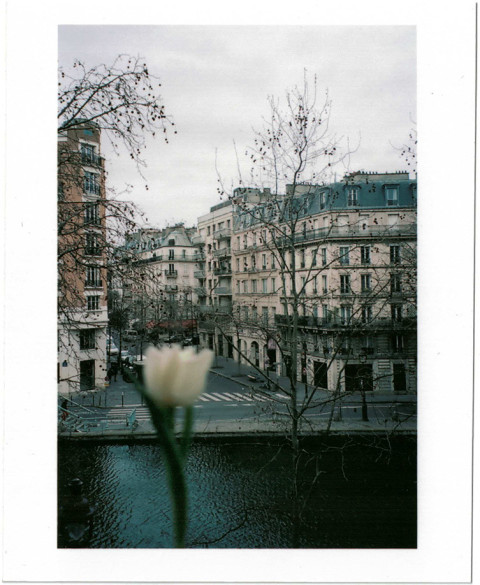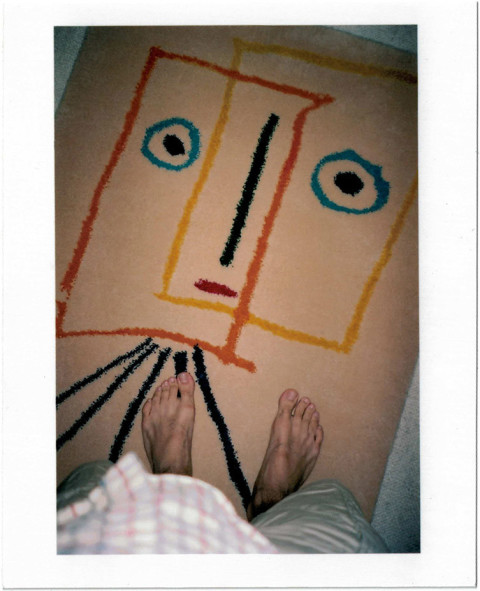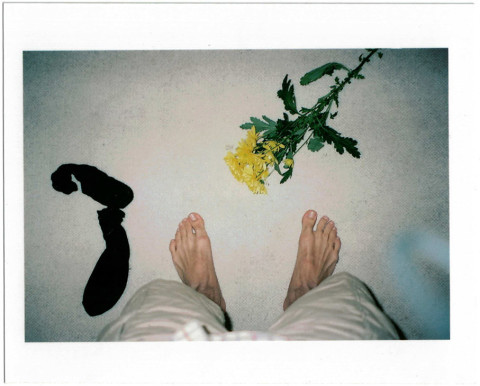 My first pieceMy breakthrough
Already with the first piece I had an entire story made up in my head. I always start with the story. The clothes are just decoration for my stories. You have to know I had a blog when I was 13, 14, 15. It was very famous in France. It was like my Instagram now. I was telling a story per week: all stories were about me. Simon in the fields. Simon by the sea. Simon on the farm with my family. I love blogging and Instagram. I do that spontaneously and I'm not ashamed to use it. For me, it's about sharing. I like sharing my vision. So I took pictures of my first pieces, created a story around them and shared it on Facebook. The next day someone messaged me from , a famous French music magazine, and said we saw your collection we would like to interview you. I was like, "ah oui!" It was so beautiful.The first collection was good, but not precise. The second collection was better. I did a white-only collection which was a strong statement and allowed me to tell a strong story. But my techniques, the clothes themselves, were not perfect yet. Then the third collection, which was an all-wool collection, was a really strong collection. That was also the collection Rei Kawakubo saw. Meeting her and her partner Adrian Joffe changed my life. Rei Kawakubo saw my collection in Tokyo, in a showroom. I wasn't in Tokyo, too poor to travel, but the showroom people passed on her comments. She made super good comments on my collection, so I googled her. I didn't know who she was. I knew Comme Des Garçons, but not who was behind it. Her comment was: "For a young designer at the age of 21 to do a collection this precise, you have to be an extremely strong designer." I agreed. It was a strong collection. I had used only boiled wool. I made cropped tops, without any detail, simple skirts and a colour palette so minimal it was brutal.When I met Adrian Joffe, I told him I needed a job because I had no money to continue with my brand. But Joffe said no. He said: "You're an artist. You cannot be in our shop." But I said I couldn't accept his answer. I told him: "You are going to take me and I'm going to be the most motivated sales assistant you'll ever have because I need money and I'm going to make it." And he hired me. This is when Joffe started testing me. He wanted to know if I was sincere. I stayed for two years and worked every day at the shop. My collection I created at night. Two seasons later, Joffe started ordering my collection for Dover Street Market in London. It sold well. That was my first true breakthrough. It was such a beautiful but also bizarre experience to work at the shop. People working in the fashion industry who were coming in the store, kept recognizing me and were surprised to see me in the shop as a sales person. They were like, "Oh but you are Simon, the hype designer, the one we saw scream on the TV," and I was like, "Yeah, that's me."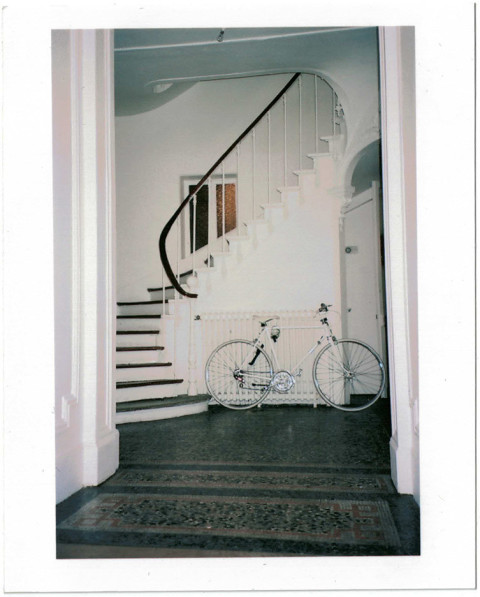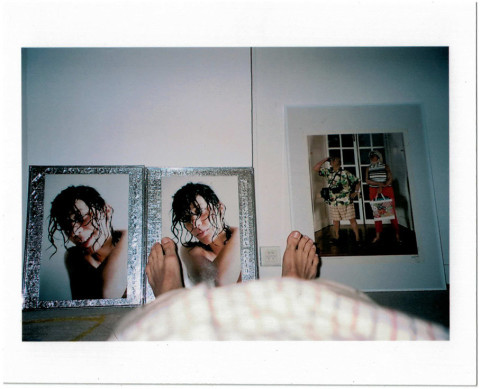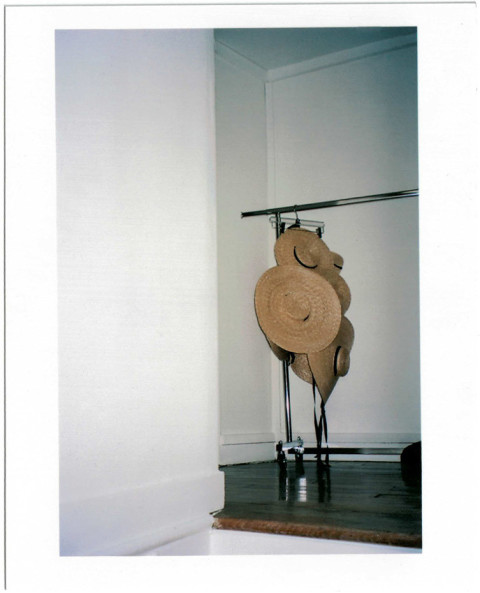 My strategyThe Jacquemus woman
Get attention. For your work. I made a collection that I called Jacquemus En Grève. French people love striking. So I went on a fashion strike. Strike-uniforms are so sexy! I made sure TV and social media giants were present. My protesters were mainly friends. Beautiful women like Clara [3000] and Jeanne [Damas]. We all came a long way. Clara is now such a superstar DJ, and Jeanne is such a superstar model.For me Clara is very Jacquemus because she is brute and sensible at the same time. That's for me the Jacquemus woman. That's what I love about Charlotte Gainsbourg too. I am very touched by these two extremes; brutality and sensibility.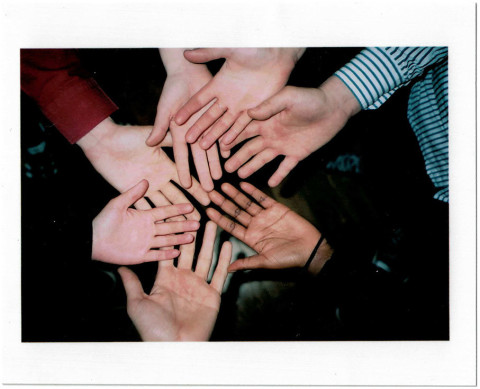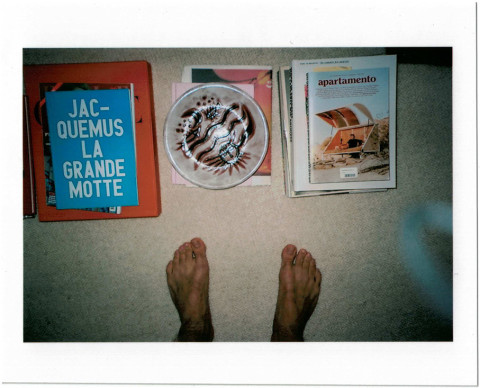 The Jacquemus collection conceptMy references
All my collections have titles. I am obsessed with Godard movies and his film titles so I give all my collections a title, all starting with either L', La or Le. Even though the set-designer for my défilés is the legendary Alexandre de Betak, I know my film of the season. I know my set, I know my music, I know every performing detail before I even know what the clothes will look like. I always start with the story, as if I was making a movie. I even write the story down, like a proper treatment. And then I create the clothes. Nothing is designed on the computer. I mold the fabric directly onto the bust, or on the fitting model. There is no other designer in my studio. It's only me. Even a simple t-shirt is designed by me.French movies from the 80s, with Jean Paul Belmondo or Gerard Depardieu.I love Isabelle Adjani and all Adjani movies. I'm obsessed with French culture. I love France. I love Serge Gainsbourg and Charlotte Gainsbourg and I love Barbara. All my references are French. And I love Picasso. He is a big reference for me, too. I have an uncle who was a famous Torero, he knew Picasso. They were friends. You'll spot some Picasso references in my new collection.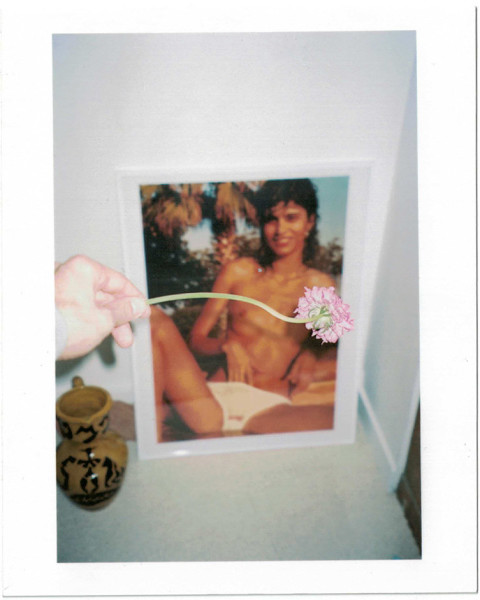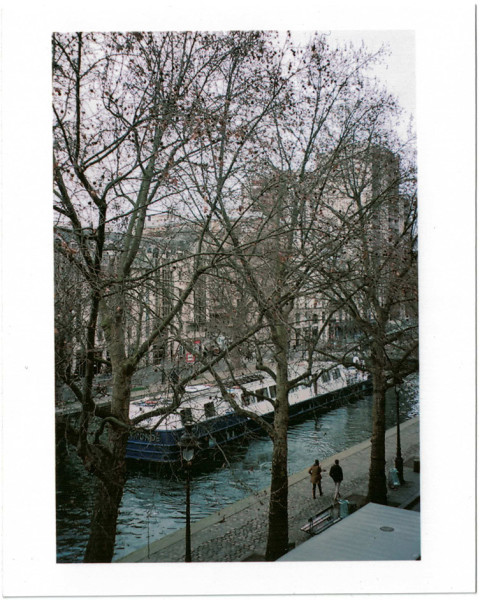 My daily routineMy next goals
I wake up every day at 7:30. I go for my run and have breakfast. I get to the office around nine. Everyone here starts between nine and 10. Usually my day starts with meetings. I'm not just a designer here, I'm doing the business side too. We are around 30 people so there are a lot of things to check every day. After lunch I'll have fittings and start working on the clothes. A challenge every day is not to work too late. And to try to keep my naïvety, which is the most difficult task.I do four collections per year. I don't do commercial collections. The show collection is the commercial collection. I don't like to show clothes we don't sell. What you see on the runway is what you'll find in the shops. That's really important to me, to create clothes that are wearable and that sell. That's the Yves Saint Laurent in me.My goals never change. Having millions and many shops, that's nothing in life. Stay happy and listen to yourself. I'm not afraid of anything. I can stop Jacquemus tomorrow and become a farmer. To cultivate the earth is very noble. I am happy, as long as I can wear a uniform. The important thing is to stay happy.