WE'RE NOT A STORE,
WE'RE YOUR DIGITAL SHOPPING ASSISTANT
Compare Price In One Place
ModeSens allows you to compare prices, availability and product images across hundreds of stores and thousands of brands.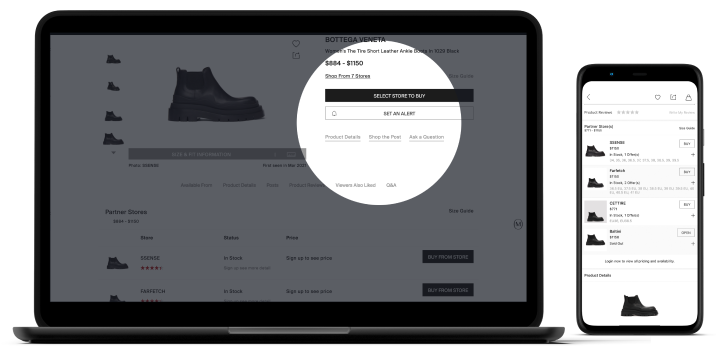 Be The First To Know
Stay up to date by setting up alerts for your favorite items. ModeSens will automatically update you on price drops, low-in-stock items, new arrivals, back-in-stock items and more.
ModeSens Community
Share your favorite likes, your best posts, and get inspiration from others in ModeSens Community period.
Loyalty Premium Service
Sign up to earn points towards Silver, Gold and Platinum memberships. You will get access to ModeSens Concierge providing you the best price, service, and a worry-free return experience.
Shop Through ModeSens For Shopper Purchase Protection Plus Earn Membership Points
At Silver Membership Use ModeSens Concierge For One Click Shopping Across Hundreds of Stores
Want to learn more?
Click to read about ModeSens history, vision and services.
ABOUT MODESENS